Website owner
Jean-Michel et Nadine Lerivray
La Bellangerie
50300 Le Val-Saint-Père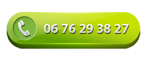 Webmaster
Olivier Voyer – TekITEazy Ltd.
5 Rue du Granit
85270 Saint-Hilaire-de-Riez
Email: marketing@tekiteazy.com
SIRET: 829 535 715 00033
829 535 715 R.C.S. La Roche-sur-Yon
Share capital: 5000€
www.tekiteazy.com
Hosting
www.labellangerie.com is hosted by OVH
OVH
SAS with a capital of 10 000 000 € RCS Roubaix – Tourcoing 424 761 419 00045
Code APE 6202A – N° TVA : FR 22 424 761 419

The whole site is covered by French and international legislation on copyright and intellectual property.
All rights reserved, including iconographic and photographic documents.
No personal information is collected without visitors. The Bellangerie guarantees the confidentiality of data, which can not under any circumstances be sold or made ​​available to any third party.
You have, in accordance with Article 34 of the law "Informatique et Libertés" of January 6, 1978, a right to access, rectify, modify and delete data concerning you.
 Display
The site is optimized for viewing at 1024 x 768. It is intended for the following browsers:
Microsoft Internet Explorer 7 et au dessus, Opéra, Safari, Google Chrome and Mozilla Firefox.